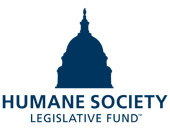 After voters demanded a say on the issue, state legislators went out of their way to end-run the people, handing off the decision on wolf hunting to seven, unelected members of the Natural Resources Commission whose collective opinion was in line with the state legislature's view. These seven individuals are political appointees, and not accountable to voters. The sole scientist on the commission proved to be the only dissenting vote against their plan to open a trophy hunting season for wolves.
It is reckless to allow trophy hunters to kill wolves from the small, still recovering population of only about 650 wolves in Michigan. Hunters aren't targeting problem wolves, but randomly killing animals in national forests and other wilderness areas. In fact, it's already legal to kill problem wolves in the rare instances when livestock, pets, or human safety are or may be perceived to be at risk. This system works and allows for selective control of wolves causing any problems.
Wolves are an economic and ecological boon to the state, promoting tourism to the Upper Peninsula and checking the growth of abundant deer populations. Wolves help maintain a healthy deer population and cull weak and sick animals, preventing the spread of dangerous diseases such as Chronic Wasting Disease. Wolves also lower the risk of deer-auto collisions and depredations on crops. This can save humans lives and tens of millions of dollars for the state.
Responsible hunters eat what they kill, and because wolves are inedible, most hunters have no interest in killing them. Responsible hunters also don't go for the use of painful steel-jawed leghold traps, hunting over bait, and even using packs of dogs to chase down and kill wolves—and all of that may be in store if the Natural Resources Commission decides to allow these cruel methods.