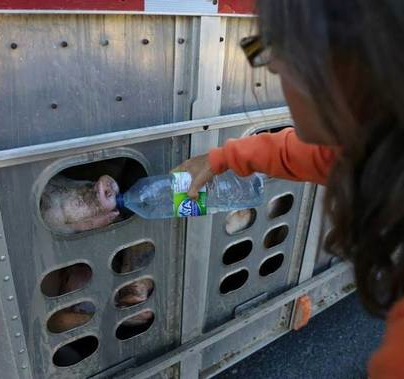 Last month we told you about Anita Krajnc, a Toronto woman who faces

criminal charges for giving water to thirsty pigs

awaiting slaughter on a sweltering hot summer day. The global outpouring of support for Anita has been incredible, sparking international headlines and the viral hashtag #CompassionIsNotACrime. People around the world are

outraged that Anita is being prosecuted

for a final act of kindness toward animals, yet cruelty to animals is often unprosecuted.
Meanwhile, Animal Justice is speaking up on Anita's behalf. Read more in this blog post by our director of farmed animal advocacy, Anna Pippus.