The Extinction Chronicles
ttps://www.theguardian.com/vulcan-partner-zone/2017/mar/14/six-women-who-work-to-save-the-worlds-most-endangered-wildlife?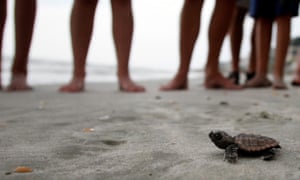 1 'My experiences inspired me to pursue this career'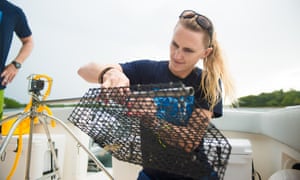 Elizabeth Whitman is a doctoral candidate in the department of biological science at Florida International University. She has developed a research programme focusing on the factors influencing habitat use of green turtles and the role of this endangered species in marine ecosystems.
Whitman says that her upbringing played a significant part in her decision to pursue a career in conservation. "My mother always encouraged me to explore my surroundings and I was fortunate enough to be able to travel and experience a variety of environments at a young age. These experiences inspired me to pursue a career in science, to assist conservation and management of marine…
View original post 889 more words