The Extinction Chronicles
http://www.bbc.com/news/world-asia-40377543?ocid=socialflow_twitter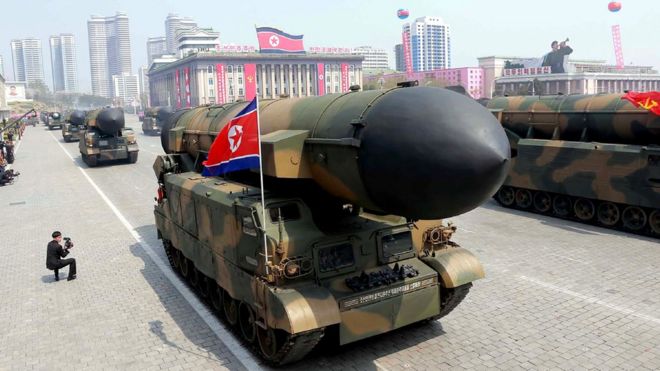 North Korea has tested a new rocket engine as part of its efforts to build a missile capable of reaching the American mainland, US officials said.
The news comes amid rising tensions between Washington and Pyongyangover the North's nuclear ambitions.
The Trump administration has made the issue one of its top priorities.
Despite international condemnation, North Korea has increased its missile tests, with the aim of developing an intercontinental nuclear-armed rocket.
The US Defense Intelligence Agency warned last month that North Korea was on an "inevitable" path to achieving this.
US officials speaking…
View original post 380 more words