http://tucson.com/news/local/animal-rights-group-wants-arizona-voters-to-ban-hunting-of/article_cc140fd3-be4a-5a03-a7c9-c53fc51ff297.html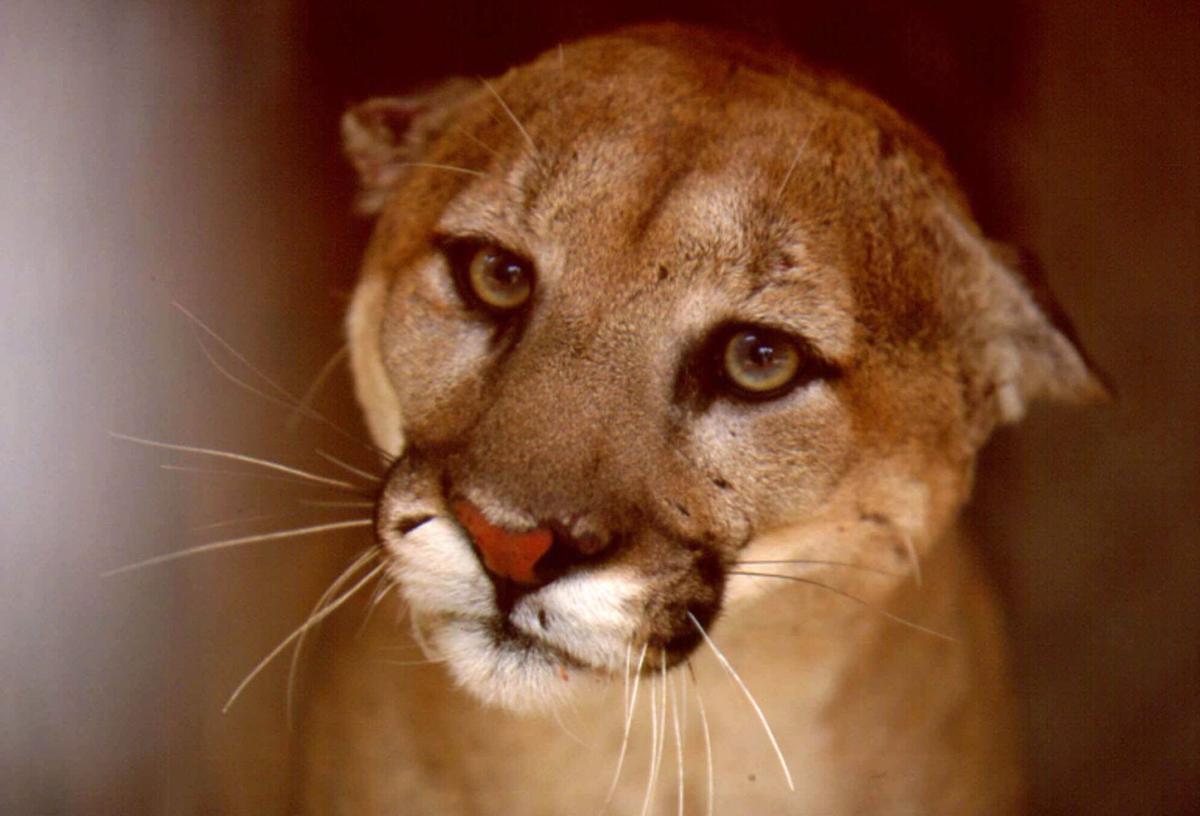 PHOENIX — Saying there's no reason for "trophy hunting" of mountain lions, the Humane Society of the United States is moving to get Arizona voters to outlaw the practice.
The group's proposal for the 2018 ballot would make it illegal to pursue, shoot, snare, net or capture any "wild cat." That specifically means bobcats and mountain lions.
As written, the ban also technically would apply to jaguars, lynx and ocelot. But those already are protected as endangered species.
"People no longer really tolerate trophy hunting," said Kellye Pinkleton, the Humane Society's state director. "People are not shooting them, hounding them, trapping them for subsistence."
But Kurt Davis, a member of the Arizona Game and Fish Commission, said the number of mountain lions killed each year — about 360 in 2015, the most recent number available — simply keeps the population in check and ensures that prey species, including bighorn sheep and pronghorn antelope, are not decimated.
Davis said he sees the proposed initiative as part of an effort to ban hunting entirely.
Pinkleton responded: "We do not have any blanket opposition to hunting."
Backers of the ban on hunting big cats have until next July to gather 150,642 valid signatures on petitions to get the issue on the ballot.
The Humane Society and its local affiliate have a track record with voters. In 1994 they succeeded in getting Arizona voters to approve a ban on the use of leg-hold traps on public lands by a margin of close to 3-2.
Pinkleton noted that initiative laws have since been tightened by the Republican-controlled Legislature, with a ban on paying circulators on a per-signature basis and a requirement that petition papers be in "strict compliance" with all election laws.
But she said her organization and other allies should be able to raise the $3 million to $5 million it will take to force a public vote.
If it gets that far, it could be difficult to defeat. Davis said Arizona has a higher percentage of urban residents than any other "inland" state, meaning people less likely to go hunting.
That means the Game and Fish Commission and hunters will need to make their case that the practice should not be outlawed.
Davis said it comes down to science.
He estimated there about about 2,500 mountain lions in Arizona.
Each year the state issues more than 10,000 tags to hunt mountain lions. Davis said the commission's experience is that, given the difficulty to actually kill one, that keeps the population in the 2,000 to 3,000 range, which he said is ideal.
Pinkleton disagreed. "The science doesn't back up their claims," she said.
She said the initiative would still allow killing of mountain lions in cases where they were endangering humans or killing other animals, whether a rancher's cattle or the bighorn sheep that have been reintroduced into the Pusch Ridge Wilderness Area near Tucson.
The difference, she said, is that only the actual lions causing the problem could be hunted, versus simply telling hunters they can go out and shoot them in the area to cut down on the population.
Davis said such an approach makes little sense.
He said a 1990 initiative banning the killing of mountain lions in California now results in more of the big cats being killed by state officials to protect other species than were taken by hunters.
Pinkleton said there's a good reason why the Arizona initiative would outlaw only the killing of wild cats.
"These essentially are killed for trophies or for fur," she said, and for "bragging rights" about killing a lion.
"This is not deer or elk where communities are using the whole animal, whether for the meat or whatever," she continued. "This is not a subsistence animal."
Davis takes exception to pushing the initiative as a ban on hunting "trophy" animals.
"The notion of 'trophy' is a political notion that they've tested and polled," with no actual legal basis, he said.
If the test of "trophy hunting" is whether hunters actually eat what they kill, that would include the hunting of coyotes, Davis said.
Beyond that, he said the initiative ignores that hunting is "a tool used by our state's biologists … to manage our state's wildlife."
"Thank god … that you have hunters, both men and women sportsmen, that are willing to go out and be part of the management tools to maintain healthy populations of all of our species," he said.
Bobcats, which Davis said number "in the thousands" in Arizona, are a different situation. They are classified the same as coyotes, raccoons and skunks, which can be hunted at all times without a special permit.
According to the Game and Fish Department, 1,300 bobcats are killed each year, on average.
Part of the debate is likely to involve methods used by some hunters.
"If a pack of dogs chases a mountain lion into a tree, and they are shot, that is not a fair chase," Pinkleton said.
Davis countered, "That's one of those issues that you see and hear, and it creates an emotional response." But he said that doesn't necessarily make it wrong.
"The traditions of using hounds to pursue lions is something that existed in our country since its foundation," he said. Anyway, Davis said, only a "small number" of people have the ability to use dogs. "I don't," he said.
The numbers from the Game and Fish Department suggest that the use of dogs does make a big difference, however: Out of 324 mountain lions killed in 2015 by hunters, 247 of those were with the use of dogs.