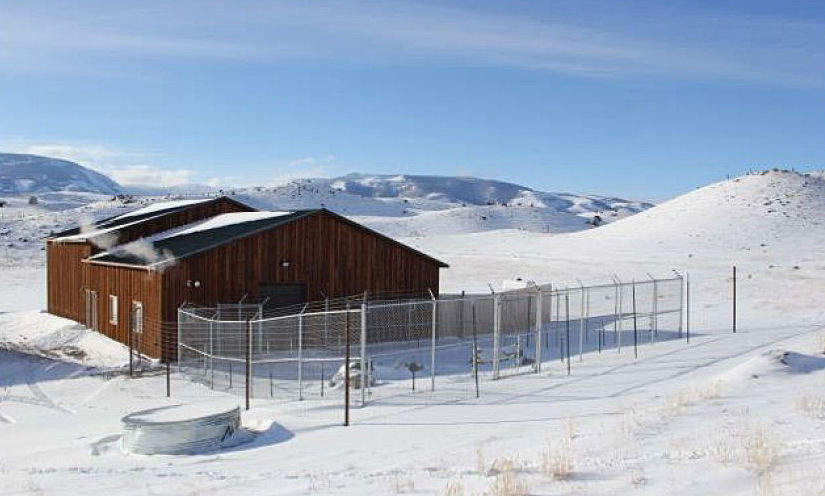 A Paradise Valley company is seeking a permit to house two black bears in a roadside menagerie near Emigrant, according to Montana Fish, Wildlife & Parks.
The agency is seeking public comment through June 30 on an environmental assessment for the Mayfield Roadside Menagerie, north of Emigrant, owned by Jason Mayfield.
Any person wishing to keep, in captivity, one or more wild animals for the evident purpose of exhibition or attracting trade must first secure a Roadside Menagerie Permit from the state of Montana. A USDA Class C Exhibitor's permit is a prerequisite for permitting.
The facility has been built and is ready to receive the two bears and will be operated in conjunction with Camel Discovery along Highway 89.
The facility has an interior and exterior portion. The interior is constructed of poured concrete for the floor; partitioned cages constructed of welded wire and pipe; insulated walls; and water, electrical and gas services. The interior has ample room for food preparation and veterinary care if needed.
The exterior fencing is constructed of chain link fencing with four strands of charged electrical wire along the top. A secondary fence within the primary fencing is made of four strands of charged electrical wire attached to t-posts.
The proposed menagerie is in near proximity to the owner's residence and doors and gates are to remain locked at all times to prevent escape of the bears or entry by unauthorized individuals.
The environmental assessment is available on FWP's website at fwp.mt.gov. Click on the News tab and choose Recent Public Notices.
Comments can be submitted online or mailed to Attn: Mayfield Roadside Menagerie; Montana Fish, Wildlife and Parks Enforcement; P.O. Box 200701; Helena, MT 59620.