The Extinction Chronicles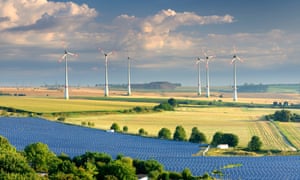 Climate change could be kept in check if a phaseout of all fossil fuel infrastructure were to begin immediately, according to research.
It shows that meeting the internationally agreed aspiration of keeping global warming to less than 1.5C above pre-industrial levels is still possible. The scientists say it is therefore the choices being made by global society, not physics, which is the obstacle to meeting the goal.
The study found that if all fossil fuel infrastructure – power plants, factories, vehicles, ships and planes – from now on are replaced by zero-carbon alternatives…
View original post 619 more words