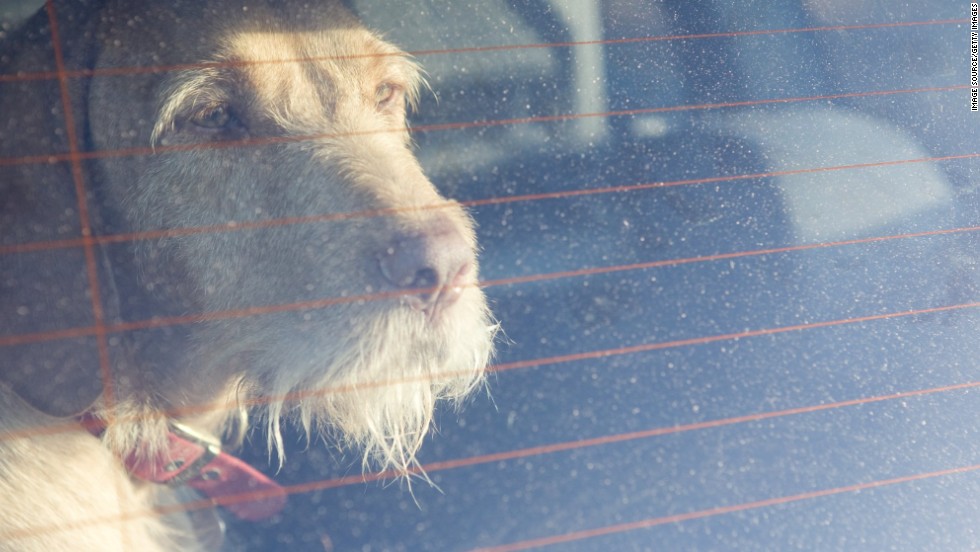 https://www.cnn.com/us/live-news/heat-wave-july-2019/index.html
About 185 million people across the US are under a heat watch, warning or advisory as of Friday morning –– and forecasts say it's only going to get hotter.
This means it's important to make sure your furry, four-legged friend doesn't overheat.
Here are some tips from the ASPCA on how to keep your pets cool:
Make sure they get plenty of fresh, clean water all day. They can get dehydrated quickly when it's hot or humid out.
Be sure your pet has a shady place to go or keep them indoors.
Animals with flat faces, like Pugs and Persian cats, are more susceptible to heat stroke since they cannot pant as effectively. Keep them, along with pets that are elderly, overweight or have a heart or lung disease, in air-conditioned rooms as much as possible.
Never leave your pet alone in a parked car.
You can trim longer hairs, but never shave your dog. The layers of dogs' coats protect them from overheating and sunburn, according to the ASPCA.
If you put sunscreen on your pet, make sure it specifically says it's for animals.
Don't let your dog be on hot asphalt for long. Their body can heat up quickly because they are so close to the ground. The pads on their paws can also burn if the pavement has been in the sun.
Another important aspect to keeping your pet safe in extreme heat is knowing the signs of heat stroke.
The Humane Society of the United States tweeted some of the signs to watch for:
Heavy panting
Lack of coordination
Difficulty breathing
Vomiting
Profuse salivation
Excessive thirst
Lethargy
Fever
Read the tweet:
Extreme temperatures can cause heatstroke. Pets that are very old, very young, overweight, have short muzzles, or have heart or respiratory disease will have a much harder time breathing in extreme heat. https://hsus.link/yq8zlo 
69 people are talking about this