Committee to Abolish Sport Hunting Blog
Loophole means endangered seabirds shot for sport outside UK before trophy carcasses brought back home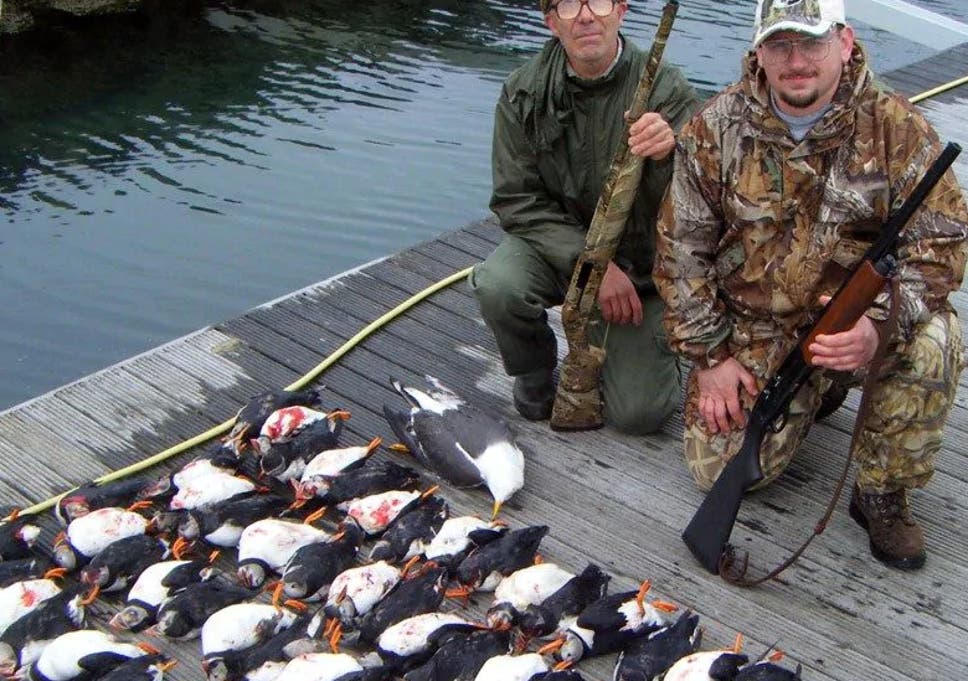 British trophy hunters are killing up to 100 puffins at a time during hunting trips to Iceland, despite the government's efforts to protect the endangered bird.
Activists and MPs are demanding Britain ban any import of puffin trophies in an effort to stamp out the grisly trade.
Although killing, injuring or interfering with puffins and their nests is against the law in the UK, the iconic birds are not protected in Iceland.
British hunters are now signing up to special tours, some costing as much as £3,000, to go puffin hunting in the Atlantic island nation, where they can bag up to 100 birds at a time.
Websites…
View original post 492 more words