The Extinction Chronicles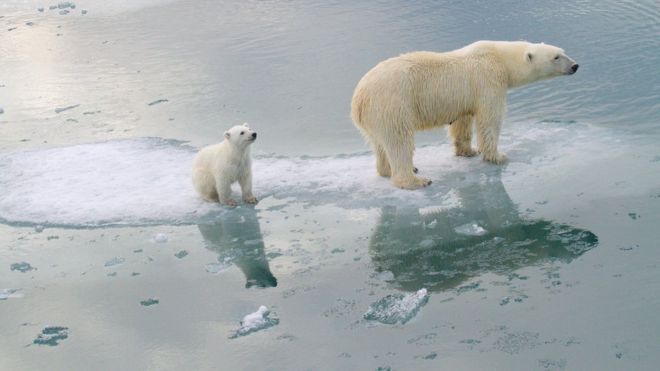 Polar bears will be wiped out by the end of the century unless more is done to tackle climate change, a study predicts.
Scientists say some populations have already reached their survival limits as the Arctic sea ice shrinks.
The carnivores rely on the sea ice of the Arctic Ocean to hunt for seals.
As the ice breaks up, the animals are forced to roam for long distances or on to shore, where they struggle to find food and feed their cubs.
The bear has become the "poster child of climate change", said Dr Peter Molnar of the University of Toronto in Ontario, Canada.
"Polar bears are already sitting at the top of the world…
View original post 469 more words