https://missoulian.com/outdoors/sanders-county-woman-accidentally-shoots-daughter-while-hunting/article_075b7e76-377c-5735-870e-6650db31275f.html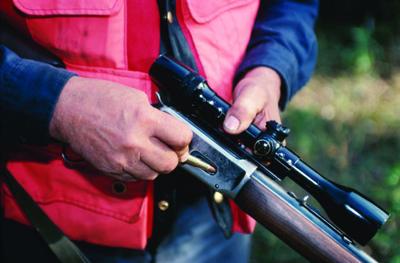 A Sanders County woman earlier this month accidentally shot and wounded her 10-year-old daughter in a grouse hunting accident, according to Montana Fish, Wildlife and Parks. It was believed to be the first hunting-related shooting incident of the year.
Wayde Cooperider, FWP outdoor skills and safety supervisor, told Lee Newspapers on Tuesday the woman was unloading her .22 magnum on Oct. 11 when the firearm inadvertently discharged a round through the vehicle door, striking her daughter. The girl was transported to the hospital, Cooperider said.
The Sanders County Sheriff's Office is conducting the investigation. Sanders County Sheriff Tom Rummel did not return a call from the Missoulian seeking further information on the girl's condition and the investigation.
General rifle season begins in Montana on Oct. 26 for deer and elk. On Tuesday, Cooperider warned residents to be rigorous about their firearm safety measures.
"Be extra cautious," he said. "Please unload your firearms away from your vehicle."
Do not transport loaded firearms, and if hunting with another party, check each other's firearms to make sure they are unloaded, Cooperider added.
The woman was with her children hunting forest grouse, he said. Her children were in the backseat while the vehicle was parked. When she got out to harvest a bird, she was unloading the firearm and it went off, Cooperider said. Another vehicle was approaching during the time of the accident, he said.
While Cooperider believes this is the first hunting-related shooting incident in 2019, he said its possible others have gone unreported.
"Montana is not a mandatory reporting state, which means I find out about this stuff either through our wardens or the news media," he said.
Just last week, a Helena man was sentenced to nearly 3 1/2 years in state prison for an accidental fatal shooting after a hunting trip in 2018. Gregg Trude pleaded guilty to the charge in September, admitting he had placed a loaded firearm on the backseat of his truck before it discharged and killed Helena Dr. Eugene "Buzz" Walton.
Last hunting season, Montana experienced more hunting-related injuries and deaths than the past several combined, FWP said in an Oct. 18 release.
In the release, Cooperider reminded hunters of the four firearm rules taught at every Hunter Education course: "Always point your muzzle in a safe direction. Always treat every gun as if it were loaded. Always keep your finger off the trigger until ready to fire. Always be sure of your target and beyond."
"The merits or practice of walking around with a chambered round when big game hunting can be debated extensively," Cooperider said in the release. "However, I believe it should always come down to 'best safety practice.'"