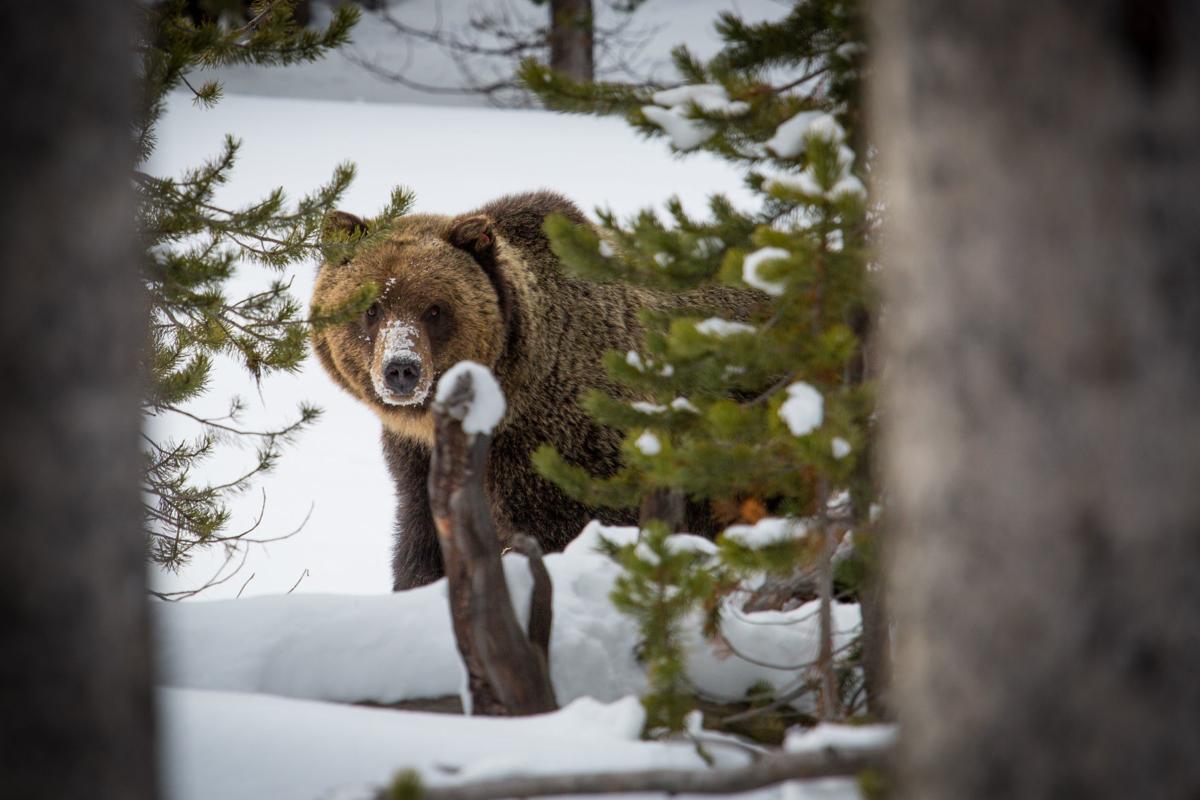 Montana Fish, Wildlife and Parks announced Thursday that it won't ask the Montana Fish and Wildlife Commission to approve a hunting season for the recently delisted Yellowstone grizzly bears this year.
The bears were protected from hunting for more than 40 years while they were listed as threatened under the Endangered Species Act. Those protections were lifted in 2017, which opened the door for a potential hunting season. 
In a news release, FWP director Martha Williams said the decision is meant to reinforce the state's commitment to the grizzly bear's long-term survival.
"Holding off on hunting for now, I believe, will help demonstrate our commitment to long-term recovery and at the same time allow us the science-based management flexibility we need," Williams said.
FWP will make the recommendation to its governing board at its next meeting Feb. 15.
The announcement comes weeks after Wyoming Game and Fish gained permission from its governing board to draw up grizzly bear hunting regulations, the first time since the 1970s that either state has had the legal authority to do so.
Removing Endangered Species Act protections for the bears gave more management responsibility to the states of Idaho, Wyoming and Montana. Prior to the delisting, each state had to create a framework for a potential hunting season, which was included in the final conservation strategy.
Part of the strategy is meant to limit the number of bears that are killed by humans. It created a level of "discretionary mortality" based on a population estimate. An agreement lined out before delisting split the allowable bear deaths between the three states.
The official government estimate puts the Yellowstone grizzly population at about 700 bears. Greg Lemon, a spokesman for FWP, said the allowable deaths for the three states was calculated to be 17.
Wyoming gets most of the allowable deaths, with the numbers this year being 10 males and 1 female. Idaho's allowance is one female. Montana's allowable mortality is 0.9 females and 5.8 males.
Montana will still retain its portion of allowable deaths, meaning the numbers for the other two states would remain the same whether the state decides to hunt bears or not.
FWP cited the ongoing legal challenge to the delisting as another reason it didn't want to propose a hunting season.
At least five separate lawsuits over the delisting were filed by environmental groups and Native American tribes. They argue the bears shouldn't have been removed from the list because the animals still face threats from climate change and shifts in their diets that result in more human-bear conflict.