African swine fever will wipe out hundreds of millions of pigs

Global pig-meat index is headed for steepest jump in 15 years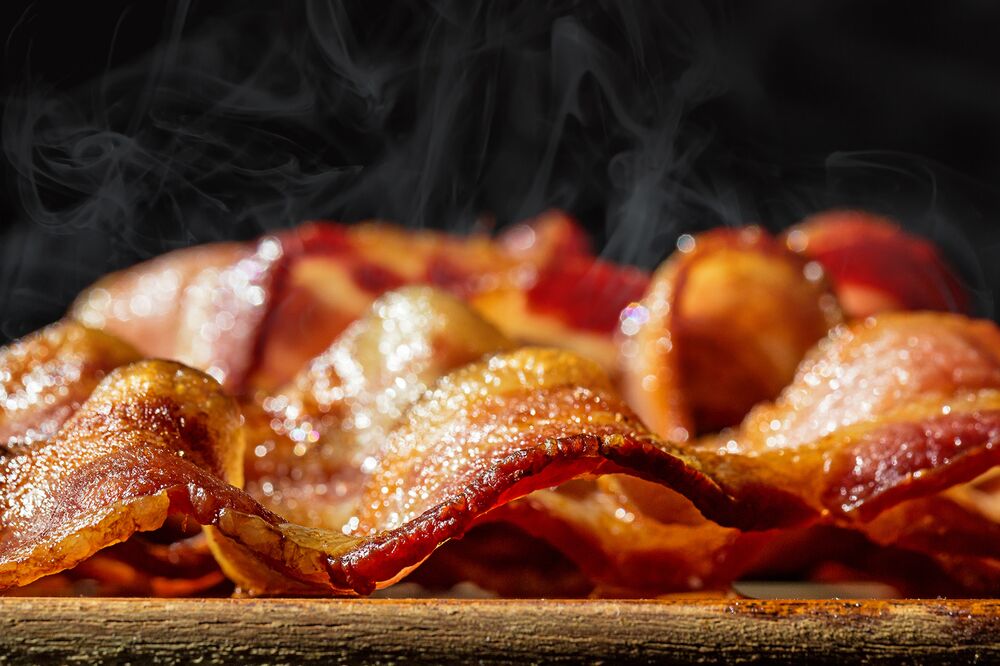 Bringing home the bacon will cost more. Blame African swine fever.
The deadly pig disease is wiping out hundreds of millions of hogs, mostly in China, driving a global surge in pork and bacon prices from
Auckland
 to Vancouver. In Europe, swine carcasses have 
soared 31%
 and piglets 56% in the past year. Pig-meat is poised for the steepest jump since mad cow disease and bird flu 
outbreaks
 in 2004 led consumers to eat more pork, according to an index compiled by the Food and Agriculture Organization of the United Nations in Rome.
"It doesn't matter where you are in the world at the moment, pork prices are up," said Justin Sherrard, Rabobank's Utrecht-based global animal-protein strategist, in a telephone interview. "China is the market to focus on. Firstly, because it's big and, secondly, because this is really the first place that African swine fever started to hit."
Read More: The Deadly Virus That's Killing Off Millions of Pigs
Prices will remain high for at least the next three months in the lead up to the Lunar New Year on Jan. 25, a peak time for pork consumption in China, Vietnam and other countries that celebrate the festival. Retailers will have "no choice" but to pass on at least some of the extra cost to consumers, Sherrard said.
By the end of 2020, China's swine herd will slump to 275 million head, down almost 40% since the beginning of 2018, before the world's largest animal disease outbreak began, according to the U.S. Department of Agriculture. That will pull down global pork production by 10% in 2020.
"African swine fever has had a significant impact on the production of pork in China and increasingly in Vietnam and other Southeast Asian countries," said Tim Foulds, Euromonitor International's head of research for Australasia. "Government attempts to control the crisis, including the large-scale culling of animals, resulted in pork production dropping dramatically in 2019."
Reduced domestic supplies will boost China's demand for foreign pork, resulting in record prices and imports. However, Chinese consumers will "feel the pinch," with a 32% slump in per-capita pork consumption over two years, the USDA said in an Oct. 10 report.
African swine fever, which kills most pigs in a week but isn't known to harm humans, has had a greater impact in China than in any country or previous outbreak, and the disease there is now considered endemic, or generally present, according to the USDA.