https://www.huffingtonpost.com/entry/hail-zoo-colorado_us_5b69a10ae4b0de86f4a552d3
The massive Colorado Springs hailstorm injured more than a dozen people and damaged hundreds of cars.
A powerful hailstorm swept through parts of Colorado on Monday, injuring 14 people, killing two zoo animals and damaging hundreds of cars.
The massive storm, which produced baseball-sized hail in some parts, prompted an evacuation at the Cheyenne Mountain Zoo in Colorado Springs as the area was pummeled with chunks of ice.
By the time the storm had passed, the zoo, which remained closed on Tuesday due to the destruction, estimated that nearly 400 cars in its parking lot were severely damaged. Two birds on exhibit died from trauma.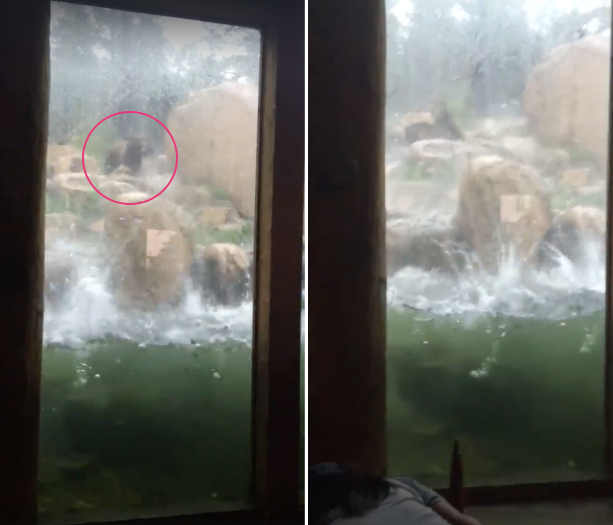 "One animal was Daisy, a 4-year-old muscovy duck. The other animal was 13-year-old cape vulture, Motswari," the zoo said in a Facebook post.
Colorado Springs police reported that five people were transported from the zoo to hospitals for injuries. Nine others were treated at the scene and released.
"It was crazy. The zoo, when we came out of there, literally it looked like a tornado came through," Danielle Fillis, 47, who was visiting the zoo with her husband, told the Colorado Springs Gazette. Their car was totalled, she said, and their legs were slashed by glass broken by the hail.
"There were trees down, the whole walkway was covered in debris and animals were making a lot of noise," Fillis added.
Brandon Sneide, who said he was a member of Colorado's National Guard who had been deployed to Afghanistan and Iraq, said he saw one woman at the zoo covered in blood.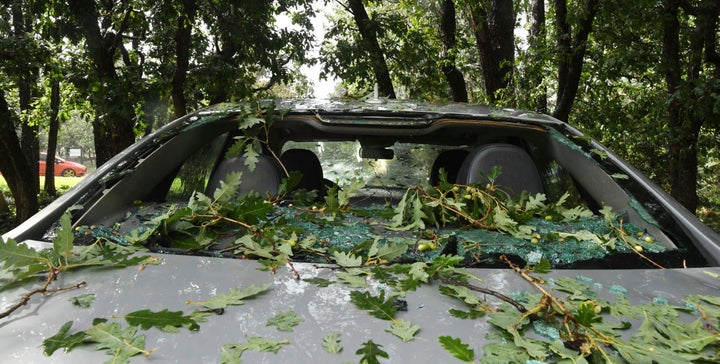 "It was traumatic. It sounded like being in a war zone, like being in Iraq. It was scary," Sneide told the paper.
Hailstorms are not unusual in this part of the country in the summer, according to weather experts.
"Colorado, you get hit all the time with hail, but it was a little bit larger than most hailstorms," Pamela Evenson, a meteorologist with the National Weather Service in Pueblo, Colorado, told HuffPost on Tuesday. "Colorado has one of the highest hail rates in the country, unfortunately."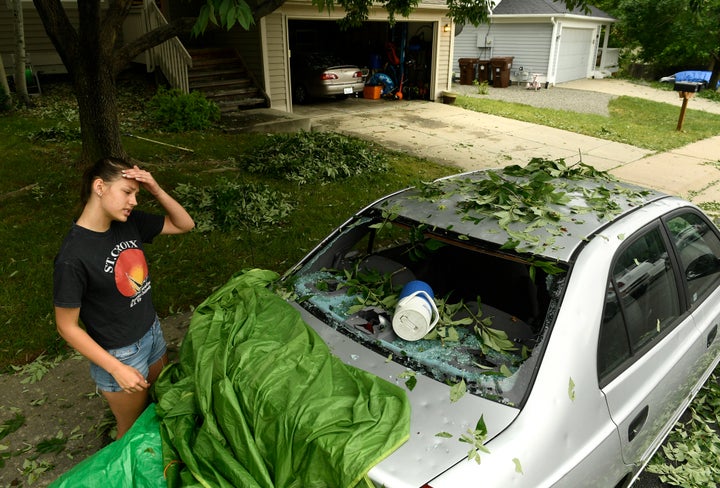 "A bunch of people had already gotten their homes fixed, got new cars after their cars were totaled and then had the same thing happen again," Evenson said of those residents. "It's terrible."